Receive an advertising email: 0.8 to 4 points
Send your own advertising email: 1 to 5 points
A user sends an email with his own points
Mail exchange
Discover New Websites And Earn Points
By participating in the mail exchange, we will send you emails that provide you with the latest trends and infos and wich are tailored to your interests. Furthermore, you are receiving between 0,8 and 4 points (MTP) for each email. You are free to use these points as advertising funds, which you can use to promote your own advertising campaign. You decide for yourself, whether you wish to receive 1, 2 or more than 10 advertising emails per day. Your membership is free of any charge, since eBesucher is financing itself through online advertising revenue. Profit as of today and participate in the mail exchange!
Free Email Advertising
The earned points can be used for promoting your own advertising campaigns on eBesucher. Easily create and send your own advertising email to our members and thus promote your website, homepage, blog or video online. Draft the mails in our mail editor, it is dead easy! All emails can be designed individually and will be send as standalone: Your advertising email will be dispatched exclusively! It goes without saying that all recipients agree to receiving the mails. Our users wish to receive your advertising mails and do not consider them as spam. Advertise with us and send your emails to thousands of new visitors!
E-Mail dispatch
The amount of points that are required to send out an email to a recipient, depends on the requested retention time. The more time the visitor is requested to spend on your site, the more points must be invested. 14 days after dispatching the campaign, the invested credit for all unconfirmed emails will be transferred back to you. Thus, you only pay for those emails which are actually being read by the receiver!
| | It is guaranteed that the email will be read | Time of visit | Costs |
| --- | --- | --- | --- |
| Standard marketing email | | upon interest | 1 MTP |
| Marketing email | | 15s | 2 MTP |
| Marketing email extra | | 30s | 3 MTP |
| Premium marketing email | | 45s | 4 MTP |
| Premium-Plus marketing email | | 60s | 5 MTP |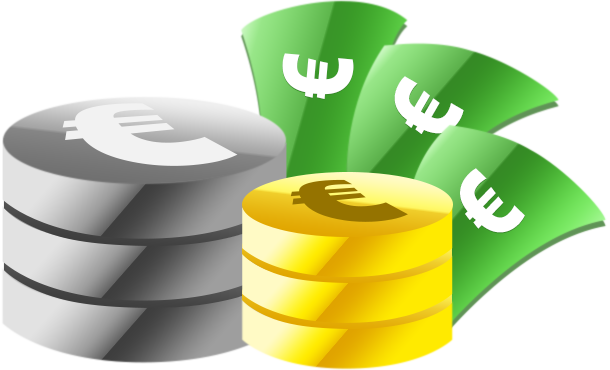 Earn money with emails
Users who do not have a website or homepage and which do not wish to start advertising on eBesucher, can simply request a payout and thus earn money with reading emails. A payout is free and can be requested as soon as 2,00 Euro or more have been earned. All payouts will be processed shortly (usually less than a week) and there is no payout limit. Start earning money with the mail exchange as of today!
Intelligent Visitor Filters
We offer you a wide range of intelligent visitor filter and features, which allows you to advertise effectively and target-oriented. Reach the target group of your choice with your email!
Geo-Targeting: advertise in a specific country.
Language filter: advertise in a specific language area.
Interest areas: advertise in a specific interest area.
Personal salutation: upon request, the recipient is addressed personally.
Cost-control: we reimburse your assets for all emails that have not been read.