Buy Targeted Visits
Mediadata
eBesucher provides the latest infos and presents the best websites on the Internet. Launched in the year 2002, we have since established ourselves internationally and are considered the largest service of its kind in German speaking countries. You are thinking to buy advertising and to multiply the popularity of your website? Let us assist your company or website to grow and to get the attention it deserves.
Advertisers get thousands of visitors with us - we provide targeted visitors at unbeatable prices! Show your website to the world and advertise in our surfbar or book banner ads through the click campaigns!
You wish to receive more info? We will gladly provide you with individual advice by email or phone. Contact us!
1,038,624
registered members
331,583
participating websites
3,314
Surfbar-members online
727,998
Clicks in 30 days
Target Group
The Geo-Targeting feature allows you to promote your advertising campaign in selected countries. Online marketing on eBesucher allows you to advertise your website to the target group of your choice!
Surfbar
The surfbar presents selected websites to the visitor. When you advertise in the surfbar, you determine the duration of the display of your website and decide at the same time, which visitors gets to see your advertising campaign. You can also determine other factors of your campaign and thus render it highly profitable. Important: Your website will be displayed directly in the browser window of the visitor, no banner ad is required!
Targeting
We offer our advertising partners a wide range of options, which allows them to target a specific audience. With eBesucher, you decide for yourself who will visit your website!
In addition to the Geo-Targeting, our premium members have a number of so-called visitor filters at hand. This enables them to filter the traffic according to the used browser, operating system, screen resolution or connection speed. We can deliver unique impressions and the number of acquired visitors can be controlled, taking into account the time of day.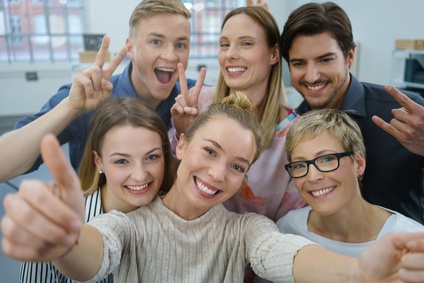 Purchase visitors - that's what our customers say
Our clients and customers are purchasing real visitors and targeted traffic through eBesucher. The advertiser can promote his blog, project, website or homepage in selected countries and according to the interest areas of his choice. With us, you will increase the number of visitors and successfully promote your project on the Internet. In the following, you will learn more about our customers opinions and receive valuable feedback about our service.