What is a framebreaker?
How a framebreaker works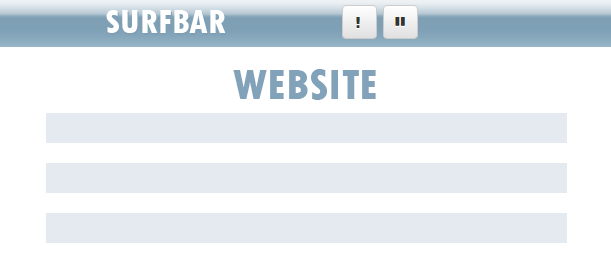 Whether click ad or surfbar. On a daily basis, eBesucher provides numerous real visitors to advertisers. In order to deliver the online advertising, eBesucher uses a frameset which splits the browser window into several areas: The eBesucher frame, which verifies whether a visitor has been transferred successfully, as well as the frame in which the campaigns of the advertisers are displayed.
If the URL of the advertiser loads a framebreaker, the eBesucher frame disappears. Only the website of the advertiser is displayed and the system fails to verify whether the visitor has been assigned accordingly.
Do I need to mark a website that loads a framebreaker?
Sites that load a framebreaker therefore have to be marked as such: When adding a website, select yes when the option page contains a frame breaker or can not be displayed in a frameset appears.
How do I detect a framebreaker?
Feel free to use our framebreaker test in order to check whether your site contains a framebreaker.
---
FAQ for Users
Traffic exchange
Mail exchange
Click campaigns
eBesucher Addon
System support
Refer a friend
Violation of our rules
eBesucher API
More