Why are the surfbar and clicks not working?
Why am I unable to start the surfbar and click campaigns?
Our advertisers are investing good money into their advertising campaigns. In return, they expect us to advertise their websites flawlessly and without blocking any content. This also means that online advertising such as banner or textlinks has to be shown as such.
Please bear in mind that online advertising is an essential income for many webmasters and that you are supporting them by accepting to display it.
I you are currently unable to display the websites of our advertisers correctly, please verify your browser settings in order to visit websites of our advertisers again. You will find the instructions below.
Mozilla Firefox: Disable Content Blocking
In case you are using Mozilla Firefox to visit websites, please make sure the Content Blocking feature is disabled.
Open Mozilla Firefox and click on the Menu on the top right corner. Here, go to Content Blocking.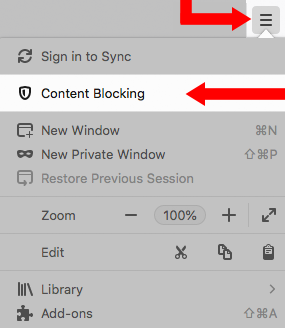 Firefox opens a site that allows you to disable content blocking. Please make sure these three setting are applied: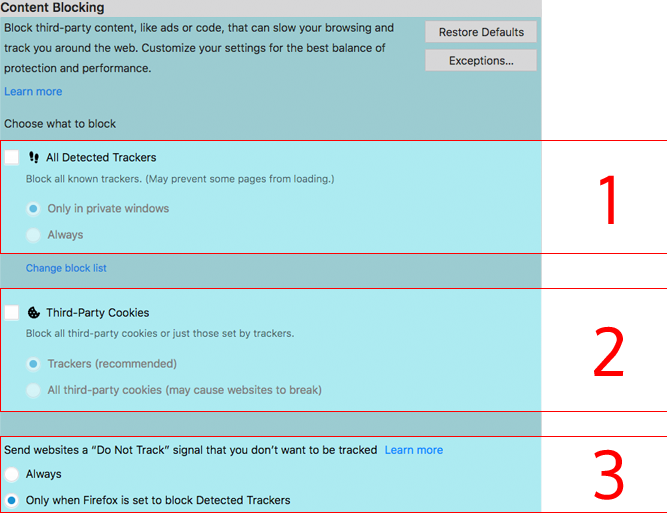 Setting 1
The Checkbox All detected Trackers must be unchecked
Before unchecking, make sure the field Only in private windows is activated
Setting 2
The checkbox Third-Party-Cookies must be unchecked
Before unchecking, make sure the field Trackers (recommended) is activated
Setting 3
Make sure the field Only when Firefox is set to block Detected Trackers is activated.
---
FAQ for Users
Traffic exchange
Mail exchange
Click campaigns
eBesucher Addon
System support
Refer a friend
Violation of our rules
eBesucher API
More