What is a popup?
Popup: Definition & Explanation
A popup ("to appear suddenly") refers to a browser window or a browser tab that opens automatically or by an action of the website visitor. A popup either loads a website or a commercial image. It is usually written in Javascript and serves as a website operator for advertising purposes or for the transmission of information. It often consists of only a few lines of source code and has been widely used for over two decades. An alternative spelling for popup is pop-up (pop-ups) or pop up (pop ups).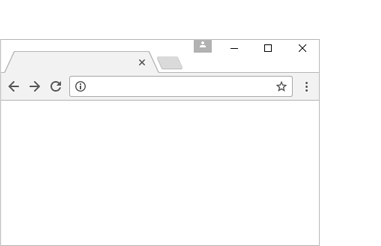 Popup Advertising
The popup was conceived as an advertising medium at the end of the nineties. Up to this day, the popup has retained the status of an advertising medium, even though it has evolved and now exists in different forms. In order to protect the Internet user against an increasing flood of advertising measures, the operators of the most important webbrowsers started poviding integrated popup blockers in 2004. A trend which has prevailed until today and which has thwarted the success story of the popup.
Different Types of Popups Advertising
Popunder
Popunder are ordinary popups that open discreetly in the background. Unlike a popup, the Internet user does not necessarily realize that a new TAB or window has opened. Websites that are advertised as a popunder are generally displayed longer and are considered less intrusive.
Popdown
Popdowns are popups which do not open upon the access of a website, but after leaving a website. The advantage of a popdown is that the internet user is confronted with the advertising, when he has already decided to leave the website. The negative association with intrusive advertising is thereby weakened.
OnClick Popup
In former times, popups usually loaded automatically upon the access of a website. Today, in most cases, an action of the surfer is required. Thus, an OnClick popup only opens whenever the user clicks on the advertising website. Unlike other advertising forms, which are displayed automatically after opening or closing a website, adblocking tools can not prevent OnClick popups easily. Not least for this reason, they have established themselves as an effective advertising medium.
Block Popup Ads
Websites that are being advertised on eBesucher, may load a single popup. Users of the surfbar or recipients of advertising emails are allowed to block popups by default. Modern web browser like Mozilla Firefox or Google Chrome use integrated popup blocker and suppress popups that open automatically. An additional protection is not required.
---
FAQ for Users
Traffic exchange
Mail exchange
Click campaigns
eBesucher Addon
System support
Refer a friend
Violation of our rules
eBesucher API
More