We are happy to announce a major update of the eBesucher dashboard.
The update brings several advantages to users of the surfbar, the click campaigns as well as the mail exchange:
Direct access to the interest areas and click campaigns
Info about the number of unread advertising emails
Real time statistics of the earnings in Euro
List of all the likes in the surfbar and click campaigns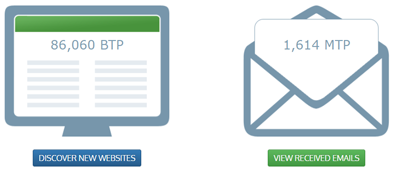 Outlook: Within the next few weeks, we will be completing the separataion of the portal for advertisers from the members area and thus offer both users and advertisers an even better usability.
Portal for Advertisers & Members Area
The dashboard for the members area is for all those who are using the Traffic Exchange and surfbar, who are interested in Paid to Click ads,  in reading paid advertising emails and in earning money online. You can access the members area as usually through the main page by clicking on members area.
The Portal for Advertisers is designed for all those who buy visitors and who are running advertising campaigns in the surfbar, the click campaigns or through advertising emails. Advertisers can reach the portal for advertisers through Buy Advertising > Manage Advertising.
Of course, all users and advertisers have access to both the members area and the portal for advertisers. A separate registration is not required!
Any further questions? Feel free to contact our support, we will be glad to assist you!
Your eBesucher team!